1947 -1952 New Look Era Hats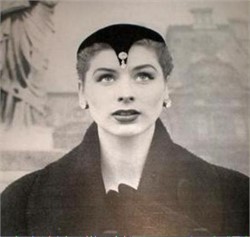 A selection of hats and millinery from the post WWII time period of 1947 to very early 1950s known as "The New Look" Era of fashion. American and French hats from this period are some of the most creative and beautifully made of the 20th century.
Please check back often, or contact us if you are seeking something special.
PLEASE SCROLL DOWN to see our current selections. Many more coming soon!

---