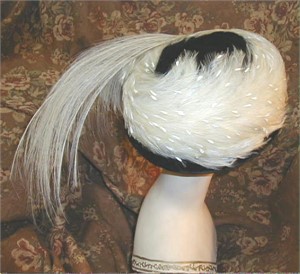 Click image to enlarge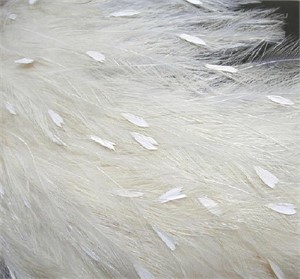 Click image to enlarge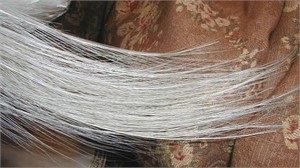 Click image to enlarge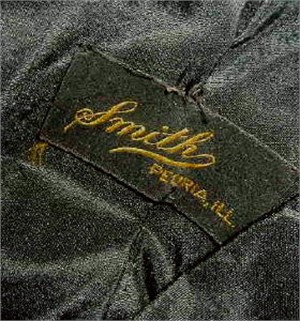 Click image to enlarge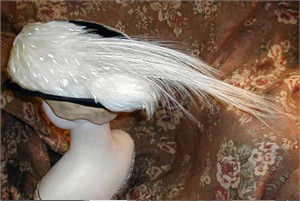 Click image to enlarge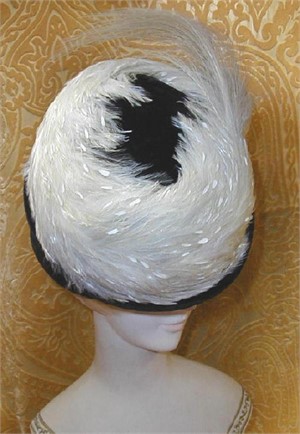 Click image to enlarge
Click image to enlarge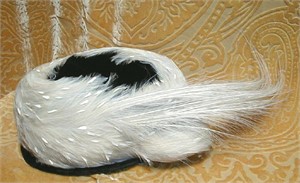 Click image to enlarge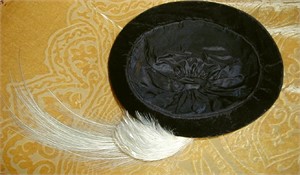 Click image to enlarge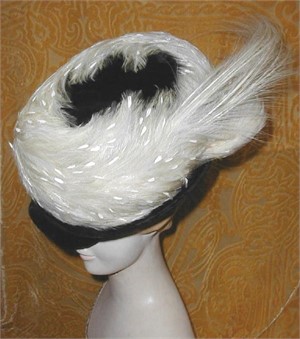 Click image to enlarge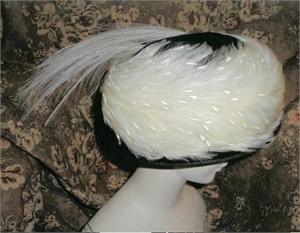 Click image to enlarge
1912 Edwardian Toque with Egret Plumes
SOLD !! …Thank you so much to M
Gorgeous, Titanic Era, Antique Edwardian black velvet hat. Toque style, embellished with rare aigrettes… ivory egret plumes and breast plumage, and delightful hand painted feather tips……Aigrette Feathers are a lovely ivory white color with white tips…….Egret (Aigrette or Heron) plumes were very expensive, a sign of wealth and status and were the height of millinery fashion during the Edwardian times, until (thank goodness) it became illegal to hunt the endangered birds or import them. This hat was undoubtedly very pricey and worn by a wealthy lady of social rank.
Dates from 1909-1912. The oval crown is deep and comfortable to wear. Although my mannequin has no real hair, this hat was meant to sit atop a woman's high poufed hair style of the time, and worn at a decided tilted angle to point the plumes UP!……Of course, it looks good worn at any angle. Narrow rolled brim is wired and sturdy. Silk drawstring lining. inner circumference is 23″, making this a desirable large head size. Black silk lining has sewn in milliner label "SMITH, Peoria, Illinois"……….A very well made hat.
Measurements: The hat's inner circumference is 23″ to 23 1/4″…Egret plumes sweep back a full 16″ from the hat…The hat base is 9″ across side to side, and measures approx 11″ front to back….

CONDITION: Well preserved, and well stored in a private estate home's closet, this hat never saw an attic or basement. Very Good condition with no soiling, no tears, no odors, velvet has light visible wear to the brim edges on the top and underside (see close ups), but no visible wear to the top or sides and is soft and supple, not faded or discolored…hat has no holes or tears..seams secure and intact….the hat shows only light signs of age. Lovely silk lining is very good, securely sewn in, a few hem pulls, but no soiling, no shattering or dryness….Egret feathers are very good, only 1 flue has a bend, otherwise excellent, no shedding or dryness, very soft and supple…feathers around the crown are excellent…no shedding or missing feathers, and they lay flat and have a nice even ivory white color (no yellowing) and a nice sheen….

A very hard to find example of Edwardian feather finery at its best.

Please check back on May 3rd for more information, and we will also add some much clearer and close up photos of this wonderful hat so you can better appreciate its beauty.
Price: $0.00
We're sorry but this product is sold out.
You may be interested in these similar products:

1920s Lace Straw Wedding Cloche