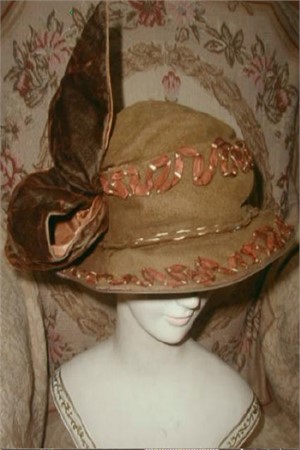 Click image to enlarge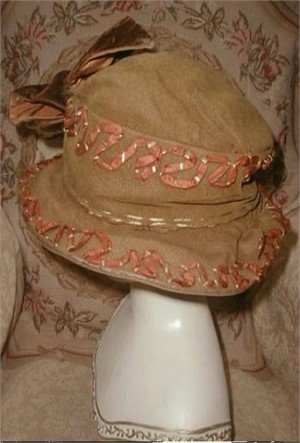 Click image to enlarge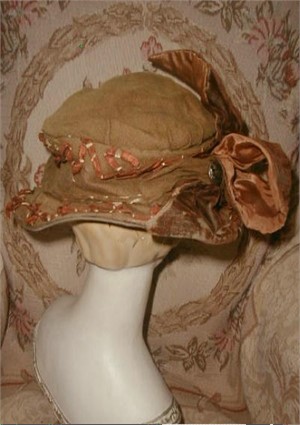 Click image to enlarge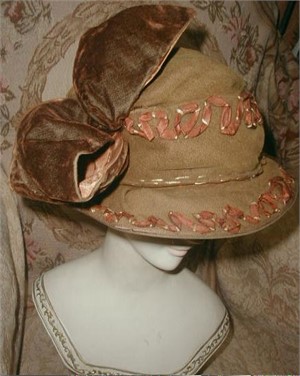 Click image to enlarge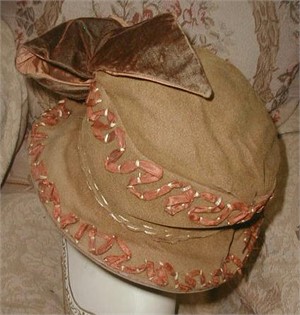 Click image to enlarge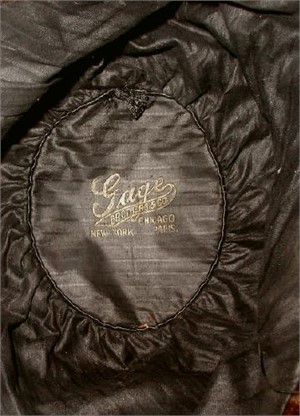 Click image to enlarge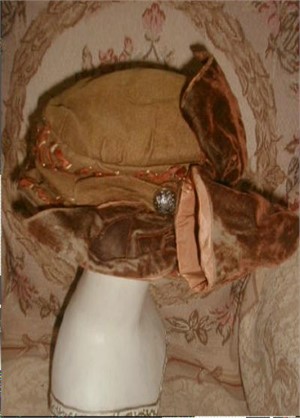 Click image to enlarge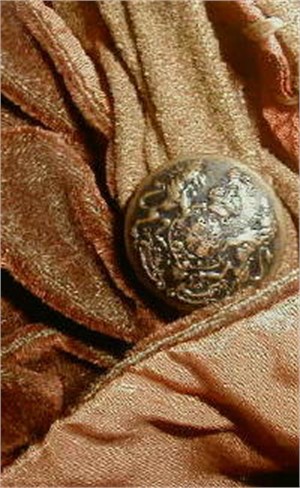 Click image to enlarge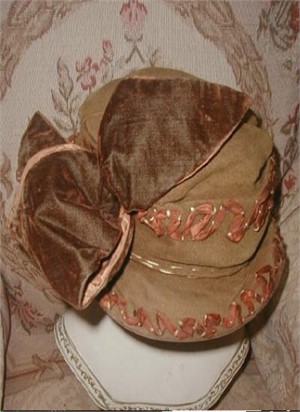 Click image to enlarge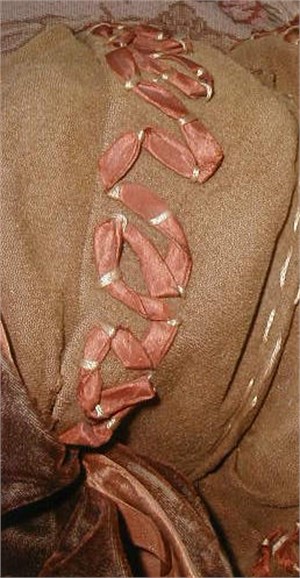 Click image to enlarge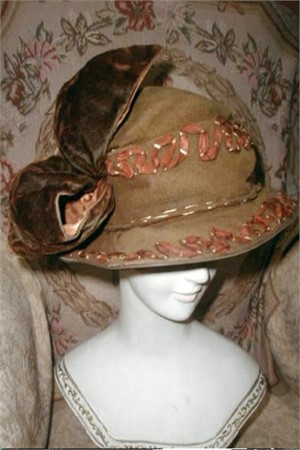 Click image to enlarge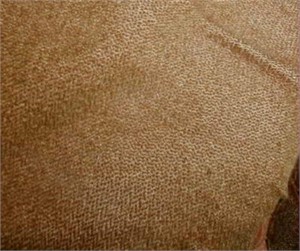 Click image to enlarge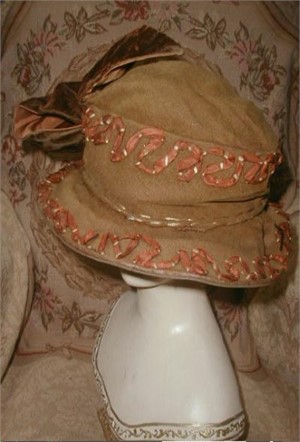 Click image to enlarge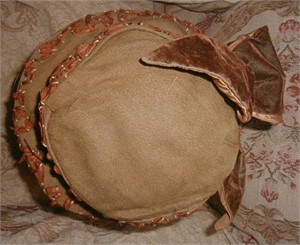 Click image to enlarge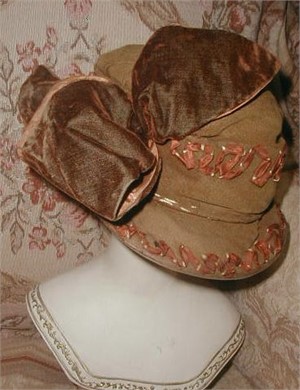 Click image to enlarge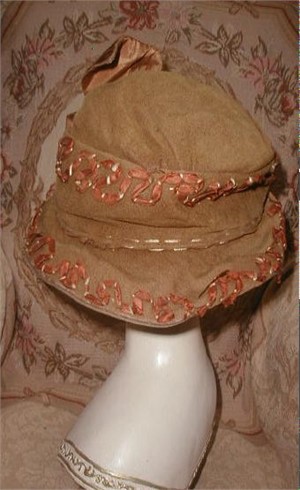 Click image to enlarge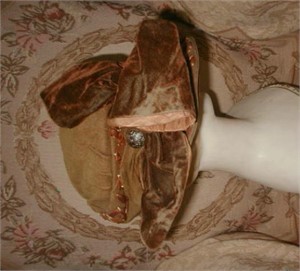 Click image to enlarge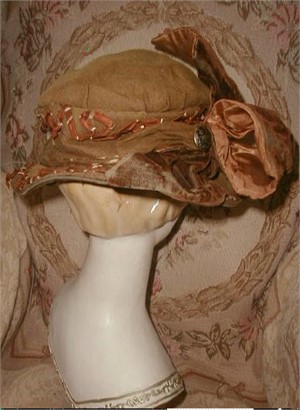 Click image to enlarge
1914 WWI Hat in Autumn Colors, Wired Wings
A lovely antique hat from the WWI era, in rich Autumn colors. Made of a "moleskin" with a supple soft texture, in a color I would describe as Military Brown with a subtle hint of green. A very similar color to the uniforms worn in WWI. Trimmed in wonderful russet orange ribbons and soft butter hued floss, all around the crown and brim. Trimmed on the side with a fabulous bow and "wings" of chocolate brown silk velvet backed with russet silk. Each is wired inside (hidden) so you can stand them up or re-arrange the shape a bit. Brim is wired and nicely finished in brown cording. A soft and comfortable hat.

Fully Lined in black satin. Made by GAGE, which is stamped in gold gilt on the inside lining tip. Gage was one of the premier millinery makers of the 19th and early 20th century, a mark of good workmanship and latest style.
Head size is large, approximately 23″ in circumference.
Condition is good. Clean, no soiling, ho holes spots or odors. Shows some age, some wear to the silk velvet, a few frays on the russet ribbon lacings, so please see the photos which show the hat well. The lining is good, not torn or fragile. The hat was stored away in trunk for over 100 years, and so is a bit out of shape but when wearing this is not really a detraction. Overall, good shape.
Price: $112.00
You may be interested in these similar products:

1909 ART OF MILLINERY Book ORIGINAL